Sukkur IBA University Executive Development Center has always rooted for excellence and providing quality education in lined with the emerging market demands. In this connection, we have initiated two highly anticipated Diploma Programs – Diploma in Early Childhood Education (ECE) and Diploma in Chinese Language Skills. You can expect the best of learning from one of the best universities of Pakistan with foreign qualified faculty and state-of-the-art learning facilities.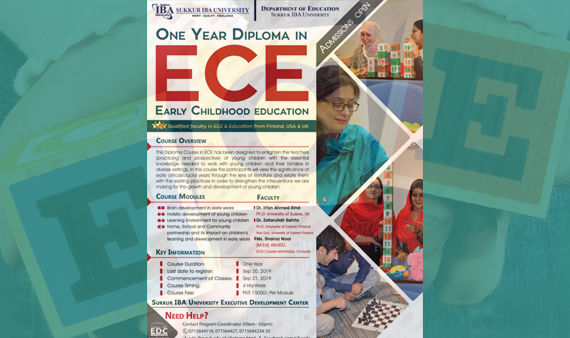 This Diploma Course in ECE has been designed to enlighten the teachers (practicing and prospective) of young children with the necessary knowledge needed to work with young children and their families in diverse settings. In this course the participants will view the significance of early critical/crucial years through the lens of literature and relate them with the existing practices in order to strengthen the interventions we are making for the young children in the existing scenario.
This Diploma Course focuses on the fundamentals of early childhood education and development and hence comprises four modules. All four modules are designed in a manner that will engage the participants in variety of hands on and minds on activities..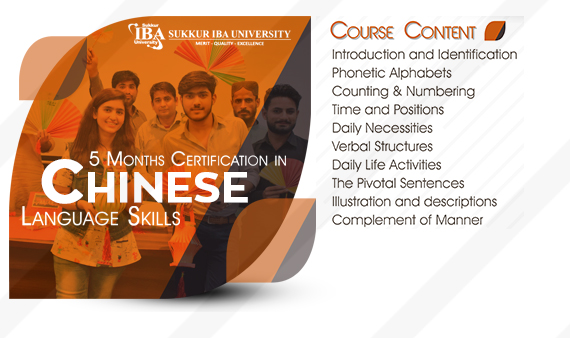 China currently boasts the fastest growing economy in the world and is widely regarded as the potentially biggest global market in the twenty-first century. Chinese language is one of the widest spoken language bearing very important role in culture, education, industry, information technology, business & international relations. Learning Chinese language is an additional tool and a gateway to international opportunities in a vast variety of fields in demands. Possessing Chinese language skill is a key to the doors of success.
This Elementary/Functional Chinese language course is targeted at undergraduate and higher learner levels. The objectives are to let the learners make use of conversational and written Chinese language in everyday interactive situations and social contexts that the users may need